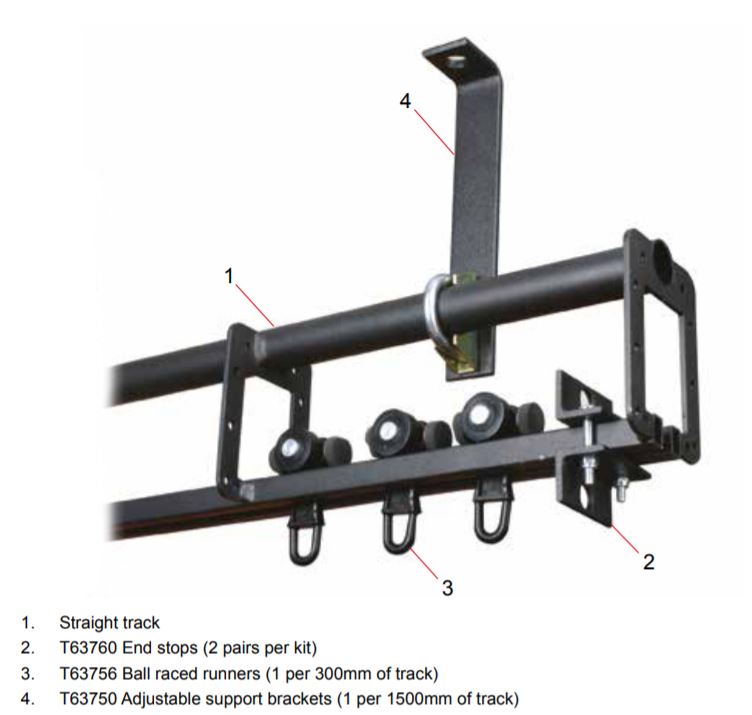 Doughty Stage Curtain Track/SixTrack Kit - Walkalong System
Product No. T63941
*IMPORTANT NOTE* - All Doughty products are shipped from the UK. We will cover all customs charges on your delivery in advance so no extra payment is needed from you. We require a minimum order value of €50 for all Doughty products.
Please note if you order less than €50 worth of Doughty products, your order will be refunded.
Regular price
$354.00

excl. $81.42 VAT
$435.42

incl. $81.42 VAT
Unit price
per
Shipping calculator

Please enter correct zip code
Payment methods
Product details

Doughty Stage Curtain Track Kit - Walkalong System

Doughty Stage Curtain Track, or 'Six Track', is a modular curtain track system suitable for a wide range of stage and theatre applications, offering a professionally tailored solution to your needs.

This is a walk-along system consisting of a basic stage curtain track which is operated by manually by pulling the actual curtain cloth. It can be straight or curved.

The Doughty Curtain Track Kit includes all the parts needed to install your chosen one. A typical kit comprises of tracks(various lengths are available), end stops, ball raced runners, adjustable support brackets and a nut and bolt set.

Check out the applications of this stage curtain track: Doughty Engineering supplies Welsh special needs school with state of the art drama facility

A Line-operated Track Kit is also available. For any inquiries, please contact us via chat.

User Manual - Blog on Doughty Curtain Track

---

Features & Benefits:

Note: 

1. Other support brackets and fasteners may be required depending on individual installation methods.
2. If space is tight, Doughty Rail System, a low profile and semi-professional product, can be a great and budget solution to venues.