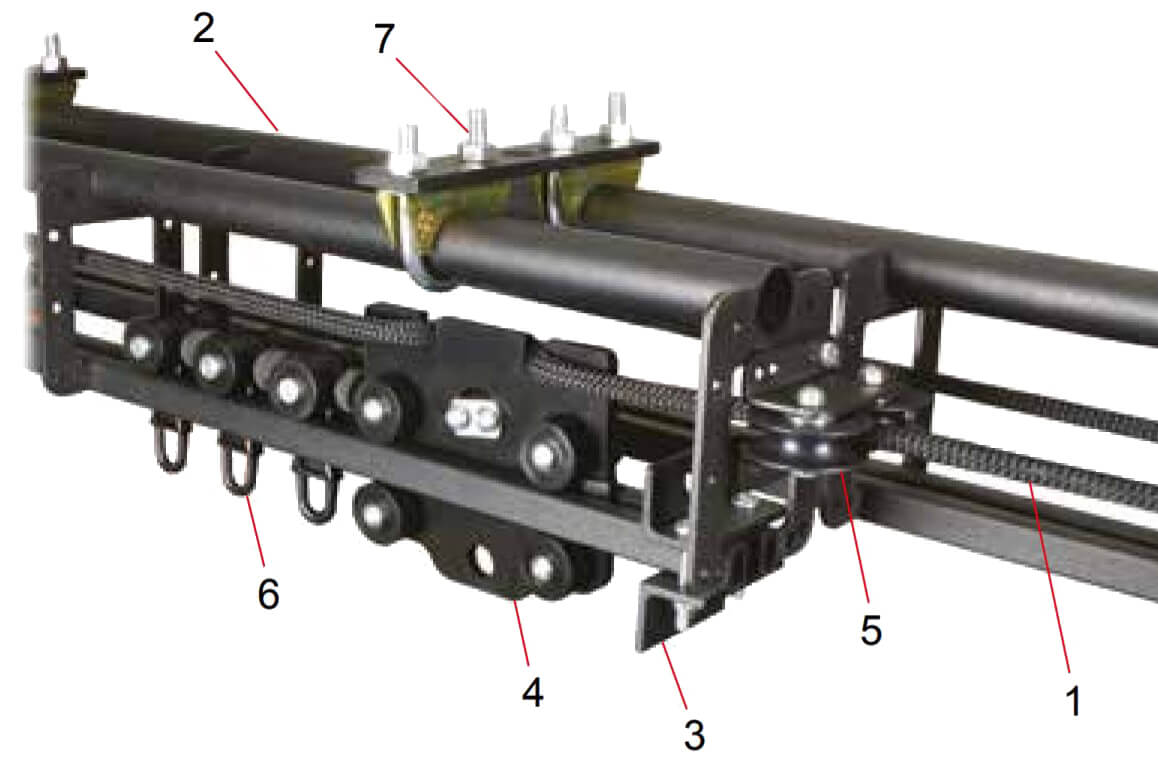 Doughty Stage Curtain Track/SixTrack Kit - Line Operated System with Overlap
Product No. T63920
*IMPORTANT NOTE* - All Doughty products are shipped from the UK. We will cover all customs charges on your delivery in advance so no extra payment is needed from you. We require a minimum order value of €50 for all Doughty products.
Please note if you order less than €50 worth of Doughty products, your order will be refunded.
Shipping calculator

Please enter correct zip code
Payment methods
Product details

 Doughty Stage Curtain Track Kit - Line Operated System with Overlap

Doughty Curtain Track, also called Six Track, is a modular stage curtain track system suitable for a wide range of stage and theatre applications. 

Six Track line-operated systems can be installed in an overlap configuration, requiring the use of overlap brackets and twin guide pulleys (See the diagram). The recommended overlap length is approximately 1.0m.

This Stage Curtain Track Kit includes all the components required to install your chosen track length. It comprises of a track, end stops, ball-raced runners, adjustable support brackets, a nut and bolt set, master runners, pulleys, hauling line, line supports, overlap brackets, overlap pulleys and a weighted hand pulley. 

Line-operated system without Overlap is available and a wide range of track lengths is in stock.

The name of different parts:

1. Hauling Line
2. Straight track
3. T63760 End stops (2 pairs per kit)
4. T63755 Master runner (2 per kit)
5. Pulleys (2 guide pulleys, 1 return pulley & 1 twin head pulley)
6. T63756 Ball raced runners (1 per 300mm of Track)
7. T63752 Overlap brackets (2 per Kit)
8. Line supports, weighted hand pulley and adjustable support brackets

Note:
1/ Other support brackets and fasteners may be required depending on individual installation methods.
2/ The maximum recommended length of a single span track is 10 meters and 18.0 meters for an overlap track system.