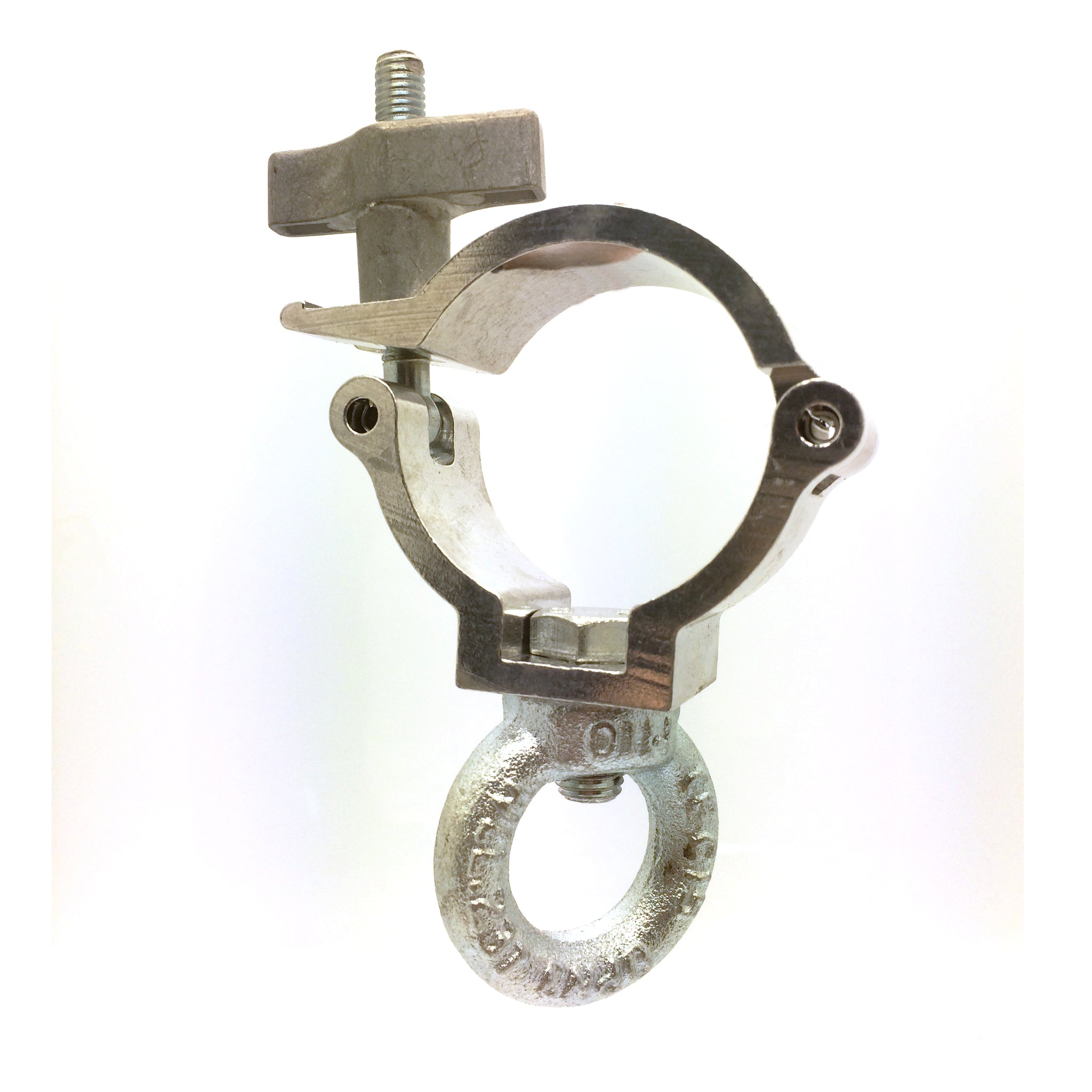 Doughty Eye Clamp: Super Lightweight 48mm Hanging Clamp
Product No. T58124
*IMPORTANT NOTE* - All Doughty products are shipped from the UK. We will cover all customs charges on your delivery in advance so no extra payment is needed from you. We require a minimum order value of €50 for all Doughty products.
Please note if you order less than €50 worth of Doughty products, your order will be refunded.
Regular price
$25.00

excl. $5.75 VAT
$30.75

incl. $5.75 VAT
Unit price
per
Shipping calculator

Please enter correct zip code
Payment methods
Product details

Super Lightweight 48mm Eye Clamp

The Super Lightweight Doughty Eye Clamp is supplied fitted with an Eyenut with a diameter of 25mm. This Doughty Clamp is ideal for suspending wire hung loads while attaching the round tubes. 

The Doughty super lightweight half coupler is an upgraded version with very positive feedback on the changes that have been made after listening to many customers, solving the old problem which the clamp knob fell to the ground when working at height.

"We listened to a lot of our customers who said that when working at height it is often frustrating when the knob of the clamp spins off and falls to the ground. We've made some changes to the eyebolt and made the knob captive so that it can no longer fall off. We have also increased the SWL to 100kg from 75kg which we hope will please everyone who is already a loyal user of the clamp." - Mark Chorley, Design Engineer at Doughty Engineering

Manufactured from high tensile Aluminium Extrusion, it is broadly used in the theatre, film, TV and photographic industries. For any inquiries, please contact us via chat. 

---

Specifications:  

SWL: 100 Kg
Tube Diameters: 48mm to 51mm
Width: 30mm
Fixings: M10 Eye nut with 25mm diameter
Weight: 0.28 Kg
Material: Aluminum
Finish: 

Black or Polished Aluminium.

Please browse the whole range of eye clamps on Doughty collection for different sizes and functions.

Choosing a selection results in a full page refresh.
Opens in a new window.