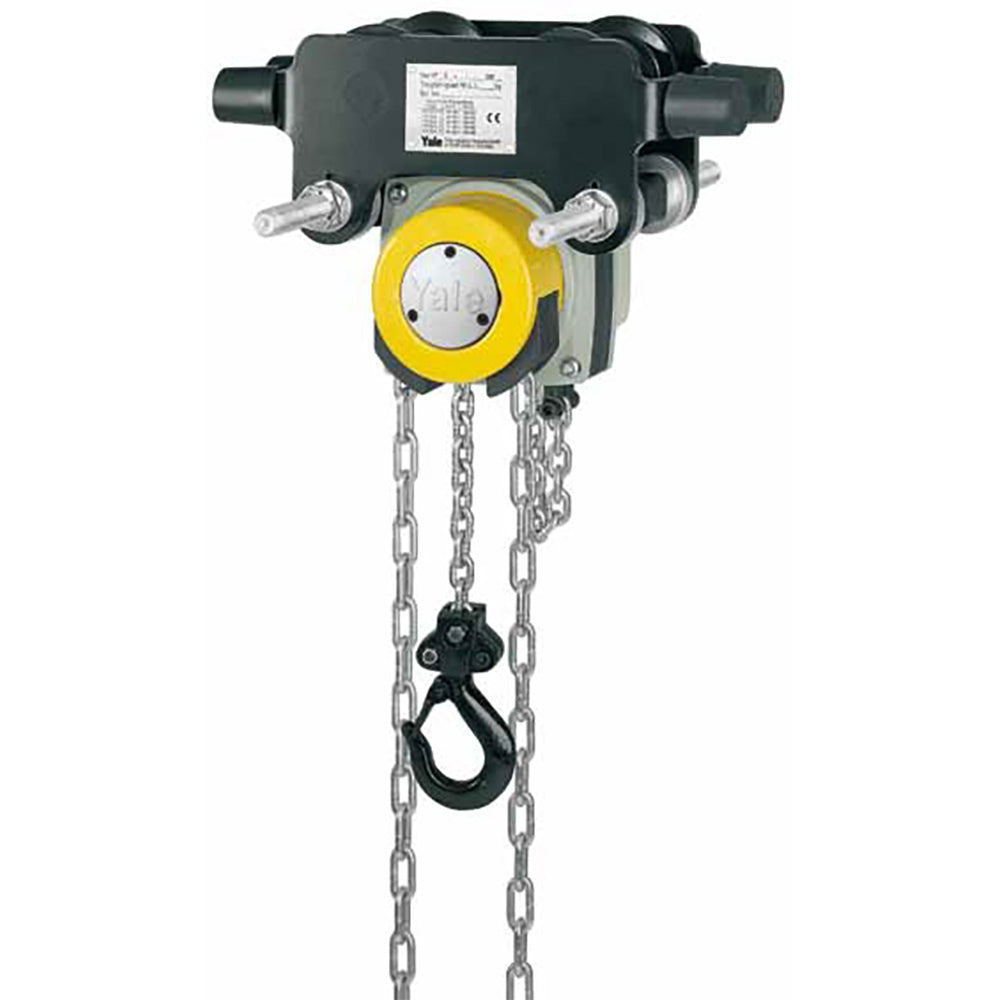 Yalelift 360 Manual Trolley Hoist - ITG Geared Type
Product No. YL ITG 500-3A
Regular price
$485.00

excl. $111.55 VAT
$596.55

incl. $111.55 VAT
Unit price
per
Shipping calculator

Please enter correct zip code
Payment methods
Product details

Yalelift 360 Manual Trolley Hoist

The combination of the Yalelift 360 Hand Chain Hoist with a low headroom manual trolley provides even more flexibility in the application of the Yalelift 360.

Geared Trolley is an excellent option when accurate load spotting is a must.

Technical Data - Dimensions - User Manual & Cert 

---

FEATURES

• All units of this series up to a capacity of 3000 kg are provided with single chain fall and the min. headroom (Dim. A) has been further reduced. Ideal for applications with low ceilings and limited headroom.

• The proven and almost stepless adjustment system allows quick and easy assembly of the trolley.

• Trolleys up to 5 tare of fered for two beam ranges. Range A for a flange width up to 180 mm is standard and covers approx. 80% of all requirements. Conversion to range B for beam width up to 300 mm can be easily accomplished.

• The trolley wheels are designed for a max. beam profile incline of 14% (DIN 1025 - part 1), excellent rolling features are guaranteed by prelubricated, encapsulated ball bearings.

• Anti-drop and anti-tilt devices as standard.

OPTIONS

• Adjustable overload prevention device.

• Chain container

• Corrosion resistant version

• Explosion protection

• Beam locking device to secure the unloaded trolley in a fixed position on the beam (park position e.g. on ships). Available up to a capacity of 5000 kg.