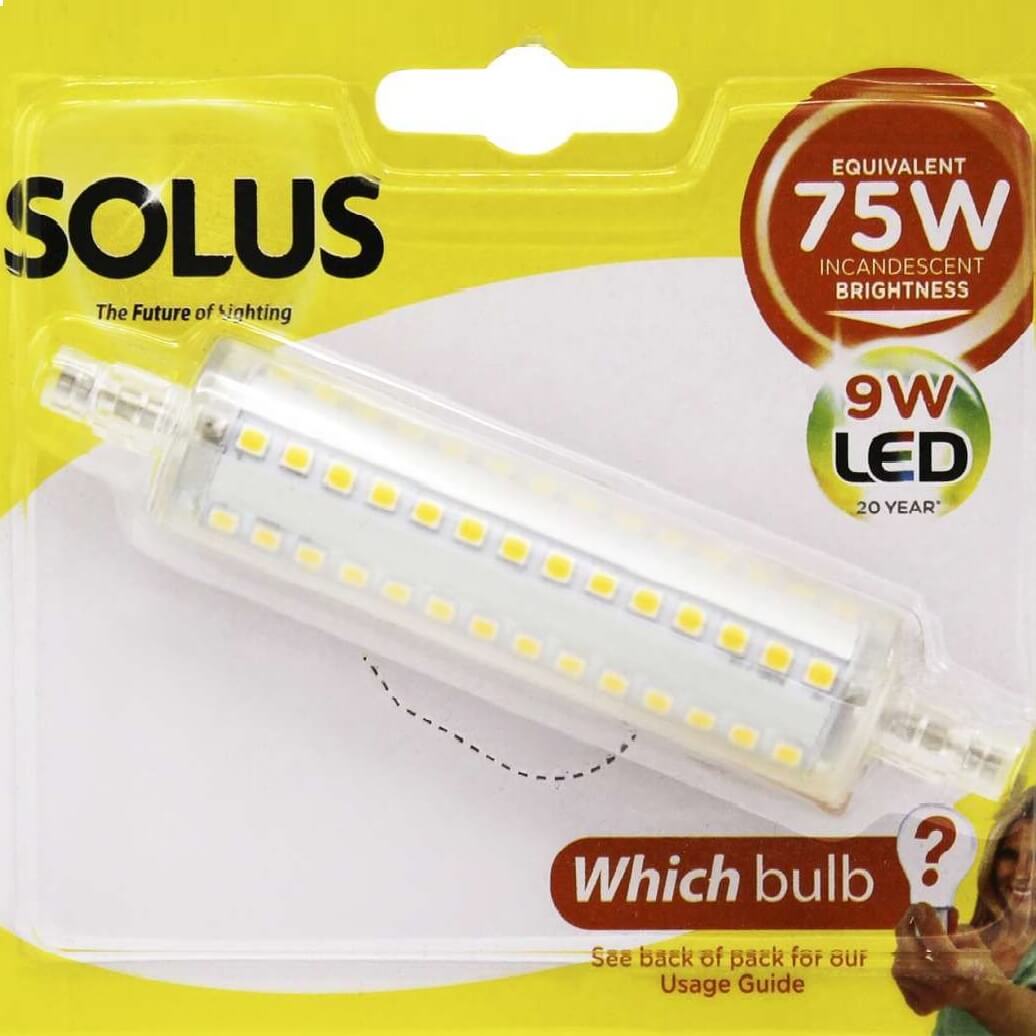 Solus J118 LED bulb- 75W (10 Pack)
Product No. 060500
This item only ships to Ireland - FREE Shipping (No Minimum Spend)
Regular price
$205.00

excl. $47.15 VAT
$252.15

incl. $47.15 VAT
Unit price
per
Shipping calculator

Please enter correct zip code
Payment methods
Shipping information

This item only ships to Ireland - FREE Shipping (No Minimum Spend)
Product details

Solus LED bulb - 118mmL & Double-Ended R7S Socket

Direct replacement for standard incandescent lamps. Instant Light. Brilliant light. No mercury. Up to 90% energy saving on traditional incandescent lamps.

---

Watt: 75W (=9W LED, Double-ended R7S Socket)
Length: 28 x 118 mm 
Rated lamp lifetime: 15000H
No. of switching cycles: 15000X
Lamp power factor: 0.55
Lumen maintenance factor: 70%
Colour rendering: >80
Colour temperature: 2700K (Very warm white)
Starting time: <0.5s
Lamp mercury content: 0mg
Packaging and the Environment: Solus cares for the environment. The blister packs are produced in such a way that the component parts (cardboard and PVC) can be separated in favour of differential refuse collection and recycling.

Light Bulb Fittings

Not quite fit your requirement? Check the diagram below and get the right light bulb you need.




Light Bulb Brightness

A lumen measures light bulb brightness.

Typically, the higher the wattage, the higher the lumens, and the more brightness.