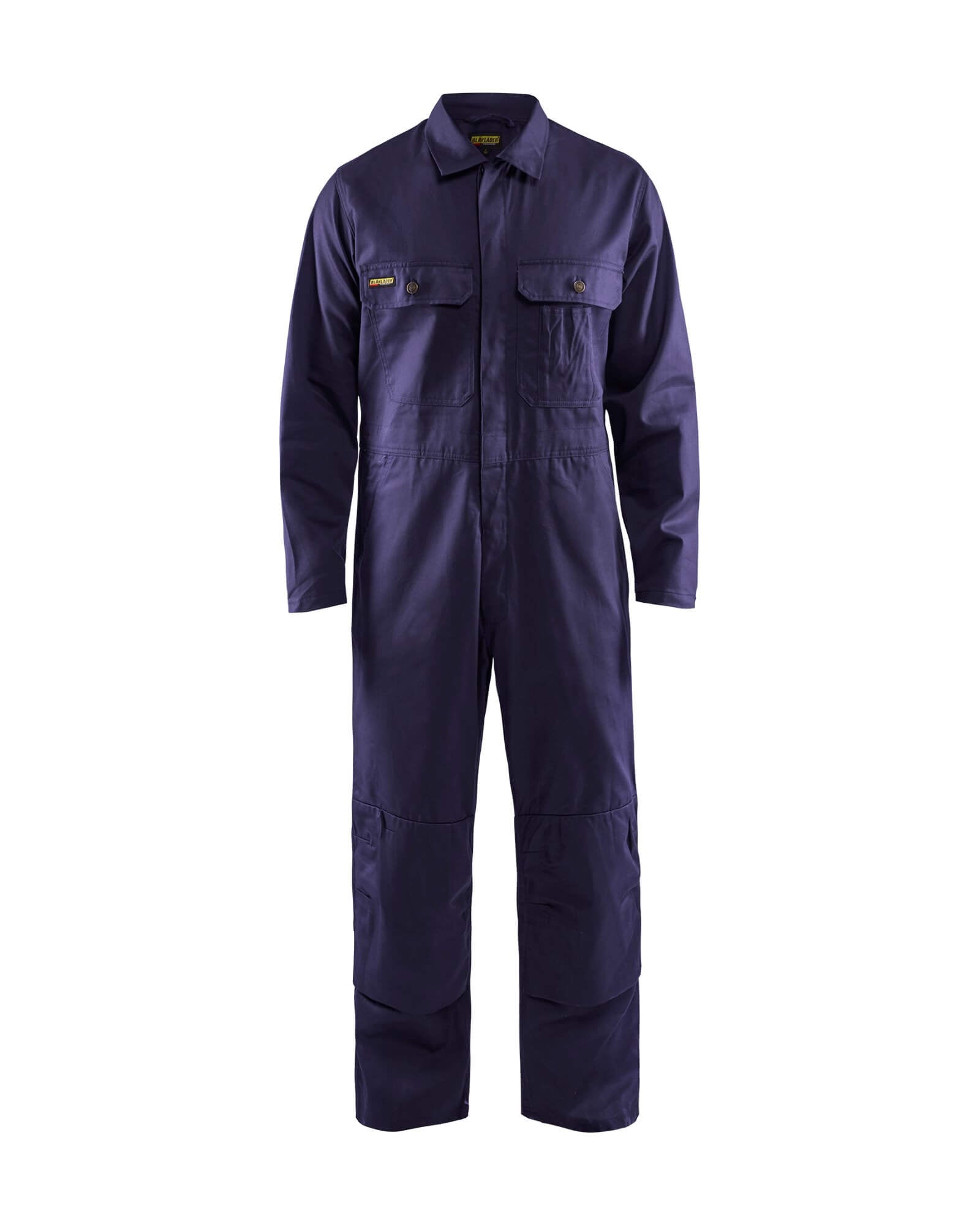 Blaklader Mechanic Overalls
Product No. 615110009900
FREE shipping to Ireland on Blaklader orders €50+ (7-10 days)
Regular price
$49.00

excl. $11.27 VAT
$60.27

incl. $11.27 VAT
Unit price
per
Shipping calculator

Please enter correct zip code
Payment methods
Shipping information

FREE shipping to Ireland on Blaklader orders €50+ (7-10 days)
Product details

Blåkläder Mechanic Overalls

Experience comfort and freedom of movement while effectively protecting yourself from splashes and dirt. Has knee protection pockets.

Size Guide (UK & Swedish Size)

---

Features & Benefits

IDEAL FOR: Industrial workers, mechanic workers, warehouse workers, metal-sheet workers etc

MAIN MATERIAL: 100% cotton, twill, 240gm²

FRONT CLOSURE: Front closure with patent button

DETAILS: 


Metal buttons
Adjustable elastic in waistline
Reinforced crotch seam

POCKETS


Back pockets, reinforced
Chest pockets with flap
Outer knee protection pocket
Ruler pocket

FINISH: Adjustable sleeve end

CERTIFICATIONS: EN 14404:2004+A1:2010 together with knee protection 4027 and 4057

QUALITY & WASHING CARE
Lightweight cotton fabric for high comfort. Oeko-Tex®100 certified material.

 

 

 

 
Size Chart